The Velvet Touch
Equine and Canine Holistic Muscular Therapy/Remedial SPORTS Massage Therapy - PLUS LED light therapy and nutritional support.
30 years experience working in the Equine Industry. 15 years experience equine muscular assessment and therapy.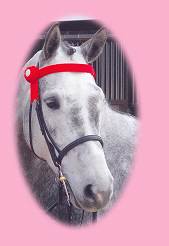 ESMT IAAMT/ BHSAI Sarah Bray
Insurance: Towergate Professional Liability
Equine Sports Massage:-
All horse owners must inform their vet upon booking an Equine Sports Massage.
This is to ensure your vet is consenting to the booking and that there are no contra-indications.
I am happy to talk to your Vet if they have any queries about Equine Massage Therapy.
Canine Massage:-

All therapists require consent from your Vet prior massage.
This to ensure your therapist is properly trained, insured and that there are no contra-indications to treatment.
I am happy to talk to your Vet if they have any queries about Canine Massage Therapy. Consent Form here.
Email – sarah@thevelvet-touch.co.uk
Sarah is based in Bishops Waltham in Hampshire. She covers the Hampshire area and also occasionally works in West Sussex and Wiltshire for clients with several horses that need care. Contact her to discuss a visit for your horse here.
Sarah will have Equinox supplements available to purchase at massage appointments and there is a £5 discount for each 3K tub, purchased at the same time as a massage.
There is also local delivery available without any P&P for areas local to Bishops Waltham. Please email to enquire.
Equinox GASTRO U - Highest strength gastric & hindgut
Equinox Original - gastric & hindgut, immunity, stamina, improved hooves, muscle, skin & coat - all in one
Equinox MUSCLE - 22 amino acids + Selenium & Vit E for muscle build, strength & maintaining suppleness - ideal for horses who experience tightness during or after work
Equinox HOOVES - professional strength for hooves, soles, frogs & immunity
Equinox SPORT - as Original + more energy, quicker recovery from hard work
Yarrowi CANINE - coming very soon
To find out more about Equinox click here, or to order click here, or follow
us on Facebook.